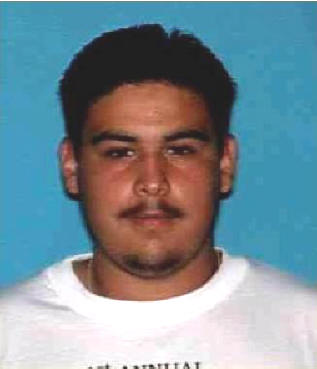 Source: Dickinson Police Department
Case #3706 IH45
This Dickinson Police Department is looking for assistance from the community on a Murder Investigation. On Monday, 06/23/2003 between 5:30 pm to 6:00 pm, Merced Garza, III, of LaMarque was shot and killed in the parking of the McDonalds located at 3706 IH 45 in Dickinson. This McDonalds is just off the southbound feeder road of IH 45 and FM 517.
Police are looking for a white 1995 Buick LaSabre 4 door. The vehicle is stock with no window tint and red interior. It was occupied by two male blacks. One was described as 20 to 25 years old with braided hair and a goatee. The other was described as very heavy set with a light complexion.
Police are asking anyone who was in the area of the McDonalds, Taco Bell, or the Shell Station during that time that may have seen anything to contact Detective John Lopez at (281) 337-6335 or Bay Area Crime Stoppers at (281) 480-TIPS.
Added: April 27, 2006
---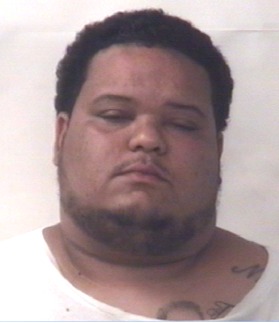 Source: Dickinson Police Department
On 08/14/2008 Dickinson Police arrested a man in the 2003 Murder of Merced Garza, III.
Garza was shot and killed on 06/23/2003 in the parking lot of a fast food restaurant at FM 517 and the IH 45 feeder road in Dickinson.
Detectives questioned numerous individuals at the time and had a person of interest, but were unable to make any arrests. The case went cold.
Over the last five years Detectives have continued to look at the case. About a year ago information began to come in on the case and Detectives began actively working it.
Additional witnesses were located and Detectives were able to link the person of interest to the shooting. The case was presented to the Galveston County District Attorney's Office and a warrant for the Murder of Merced Garza, III was obtained.
Joseph Edward Moore, 25 years old, from Dickinson, was arrested with out incident Thursday afternoon outside his place of employment in the 5100 Block of Highway 3 in Dickinson. Moore has been booked into the Dickinson City Jail under a $250,000 bond, pending transport to the Galveston County Jail.
Murder is a first degree felony and is punishable by imprisonment in the institutional division for life or for any term of not more than 99 years or less than 5 years. In addition to imprisonment, an individual adjudged guilty of a felony of the first degree may be punished by a fine not to exceed $10,000.
Added: September 12, 2010